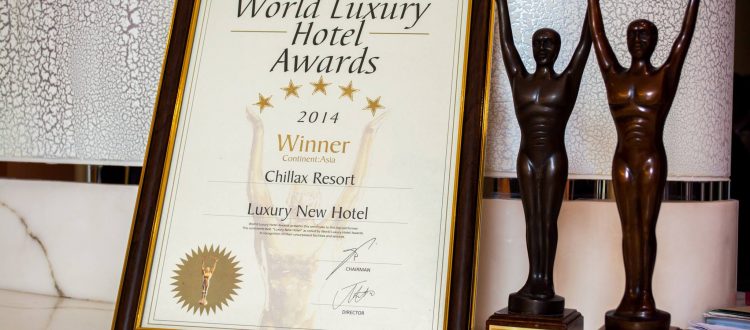 CHILLAX RESORT WAS AWARDED THE WORLD LUXURY HOTEL AWARD 2014 IN ASIA
Chillax resort Bangkok was awarded with the prestigious World Luxury Hotel Award for the best 'new luxury hotel' in Asia. The resort received this award at the eighth annual World Luxury Hotel awards, which were celebrated at the Bay Hotel Majestic Rotunda in camps Bay, Cape Town, South Africa. It is a great recognition of the relentless commitment to the guests with best service, facilities and standards. In addition the recognition awarded Prize for excellence in service delivery last year, guests and industry consultants.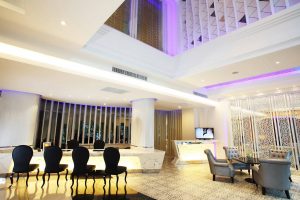 The World Luxury Hotel awards, also described as the Oscars of the hospitality industry, known as the highest award received properties can. The nominees are judged for outstanding service and over 50 categories in the luxury hotels. The annual "red carpet"-gala event was hosted at various high-level representatives from leading hotels around the world. This largest event in the luxury hotel industry attracts many people all over the world, as it is considered the Oscar Award in the hospitality industry.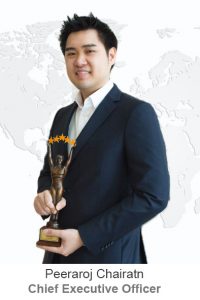 Peeraroj Chairatn, CEO of chillax resort said "we are very happy, as the winner of the World luxury hotel awards under the category of luxury hotel new are recognized."
It is a great reward of our guests for the level of services that we offer you. There is a constant and consistent commitment from our staff for the quality of service at all levels improve. Thank you for your votes and continuous support for us!"
More than 1,000 hotels from 145 countries have been nominated initiative 2014 to take part in the world's most prestigious awards for luxury hotels. The winners were fair and unbiased purely on service delivery and effective management of the adopted international tour operators, travel agencies and hotel guests the opportunity to get their valuable annually make the process vote. In 2006, the World Luxury Hotel awards was the global luxury hotel and legendary hotels in total recognize service excellence.